Reconsider Your 'Why'
Tags: Athlete Story, psychology
Read time: 4mins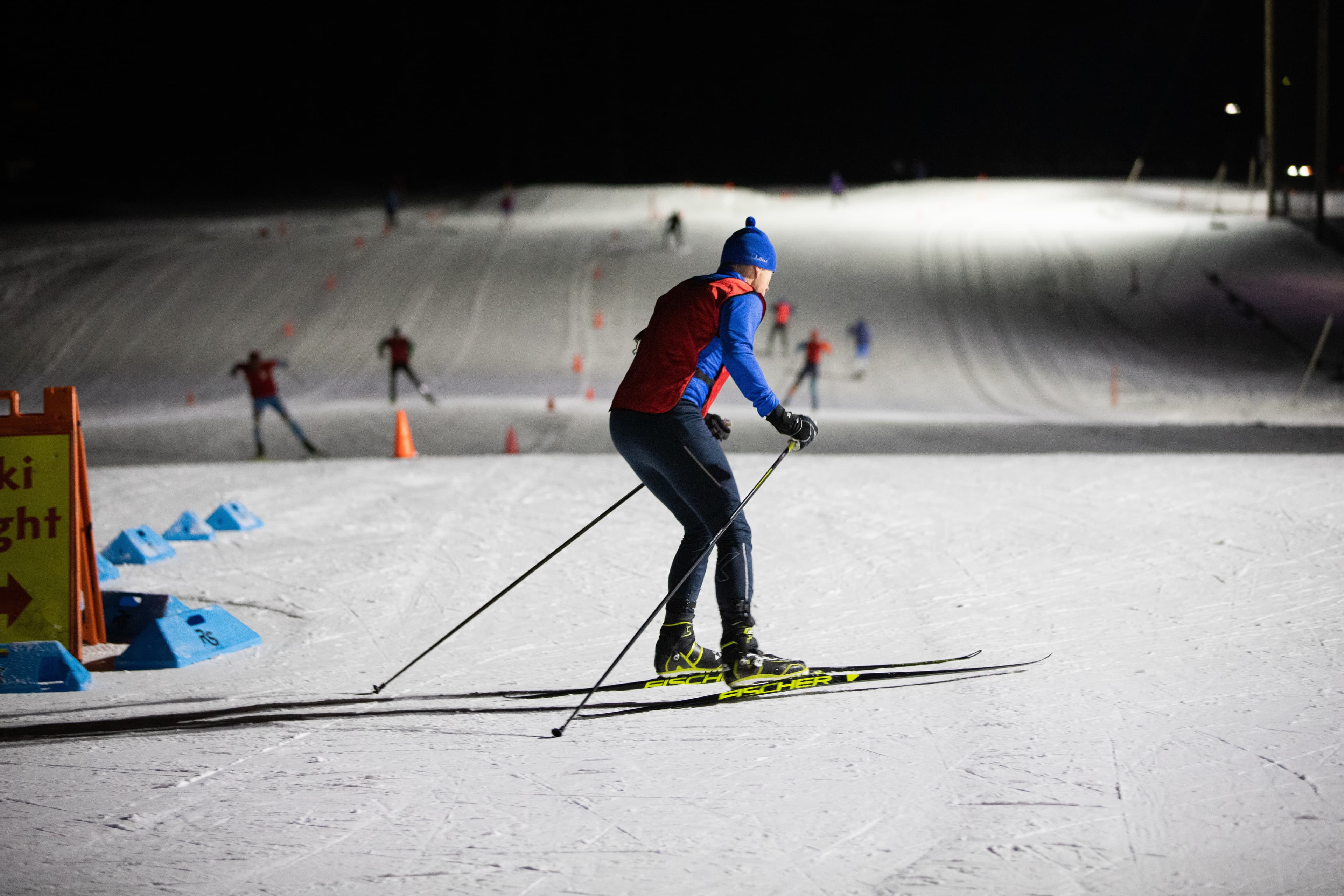 By Project RED-S editor, Rachel Perkins
When I was in high school, my cross-country ski team had a tradition called "Gorge Wars." In the woods near the school, we had a four person relay that included running down and up a very steep sandy gorge, crossing a semi-frozen creek, and a lot of laughter and mud. The winning team would get a pine bough that our very wonderful coach found nearby, second might get a few pine cones, and third, some other random dross from the ground. 
If anyone else asked what they got for their efforts, the coach would shout "INTRINSIC REWARDS!!!" followed by some maniacal laughter. To this day, it makes me smile.
Shortly before RED-S caused a downward spiral in my performance, I ran a personal best in the 5k. Note that this PB occurred at a local 'Turkey Trot' on Thanksgiving, not at the NCAA DIII regional meet two weeks earlier where I had hoped to peak. (Something about being afraid to drop mileage for the taper and restricting my food intake to maintain an unhealthy and unsustainable "racing weight", maybe?)
Several years later, when both my mental and physical health were in a better place, I became determined to set a new PB to "prove to myself" that I could be faster and stronger after recovering from disordered eating and RED-S. After all, that had been the carrot used to lure me into taking the steps necessary for recovery. 
But there was a problem in my logic: when I considered what I really wanted out of a new PR, it was not intrinsic rewards; I was actually looking for external validation. Riddled with fatigue, it had been years since I had run those paces on the road, and part of me wanted others to know I was "fast". 
Maybe part of me did want to prove to myself that I really was better off in a healthy and well-fueled body, but was the 5k really the only way to achieve that? When I really stopped to consider what goals made me feel excited and eager to challenge myself, the target had shifted. Living in the mountains in Colorado, the allure of trail running had become harder and harder to pass up.
How about instead of the 5k, I see how fast I can run up and down that incredible mountain I stare at all day? What if, instead of seeing how little it took to "get through" an adventure, I gave my body plenty of fuel to actually feel strong, happy, and present for the duration?  What if I enjoy the experience of a long trail run, up and over 12,000+ foot passes, recognizing how cool it is that my body can carry me to those beautiful places in the first place? 
I still believe that I could set a new 5k PB if I trained accordingly, but that type of training no longer excites me and I no longer feel like I "need" to. As I let go of this need to prove myself, I've rediscovered my passion for running. And as I've embraced the ability to support my adventures through balanced training and plenty of good food, I've shown myself time and again that I am, in fact, better off for it. 
My times have gotten faster, I'm stronger in the gym, I'm racing well, and the only sicknesses that interrupt my day-to-day life are the ones my toddler brings home from preschool. 
Instead of racing being a proving ground, I see the challenges I pursue as experiments. Don't get me wrong, I absolutely want to push hard and see what I can accomplish, but the pursuit of my athletic goals now stems from a genuine curiosity about what I'm capable of and a true love of moving through the mountains. 
I spent too long held back by disordered eating and urging my body to do more with less. Now, in my 30's and on the heels of two healthy pregnancies, I have big dreams and goals, and I am so hungry to chase them in a body that is uninhibited by my eating habits. 
If you've struggled with RED-S and fueling, ask yourself: Have you ever thought about WHY you're chasing the goals you've set? Why not stop to think about what goals truly (in life and sport) truly excite you? What is holding you back from giving your body the energy that it needs to accomplish those goals? Why not see what you're truly capable of achieving in a well-fuelled and rested body?